Our friendly team here at Stubbs Orthodontics is excited to meet you! We love welcoming people to our office, and we love getting to know you and your family throughout your treatment. Give us a call at 813-685-3511 to schedule your appointment with our orthodontist in Brandon and Lakewood Ranch, Florida, and learn more about orthodontic treatment!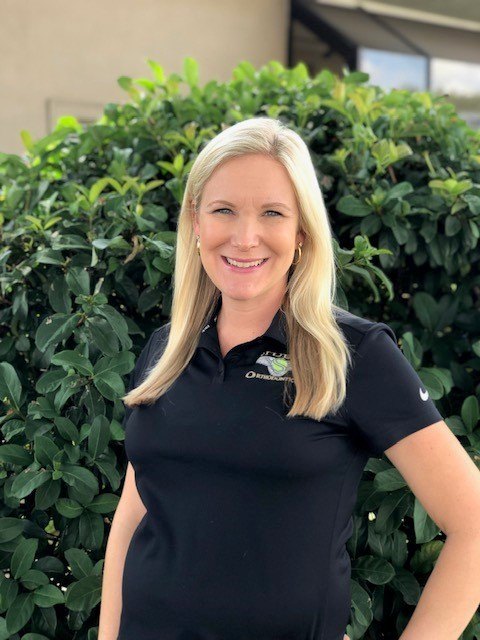 Cassie – Office Manager and Insurance Coordinator
Cassie has been with Stubbs Orthodontics for over 15 years. She loves the interaction we have with patients, and she loves being part of their smile transformation. Cassie appreciates the opportunity to make a difference in people's self-esteem and self-image and be part of the process of transforming our patients smiles.
Cassie and her husband have been married for over 10 years. They have one daughter and one son on the way, as well as two dachshunds, Bailey and Bullet. Cassie is a foodie and loves going to new restaurants. She also loves to visit the beach and go to local festivals, but mostly she enjoys spending as much time as she can with her family.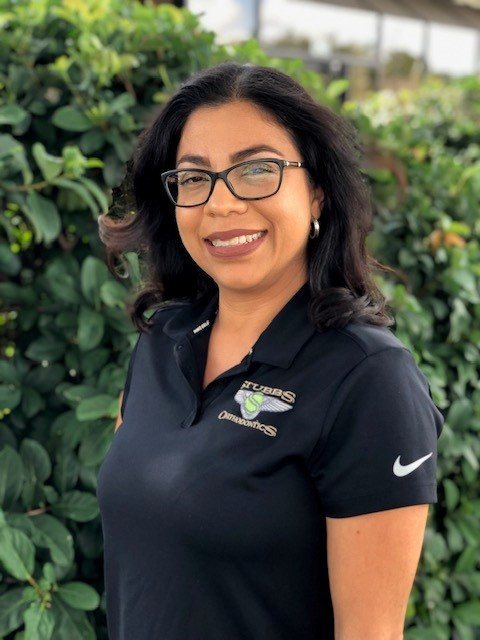 Azalia – Financial Coordinator
Azalia joined our team in 2017, and has over seven years of experience in the dental field. She loves being part of the Stubbs Orthodontics family and would never want to be anywhere else.
Azalia is the mother of two boys. In her spare time she loves going out to eat, and enjoys going out dancing and spending time with her friends.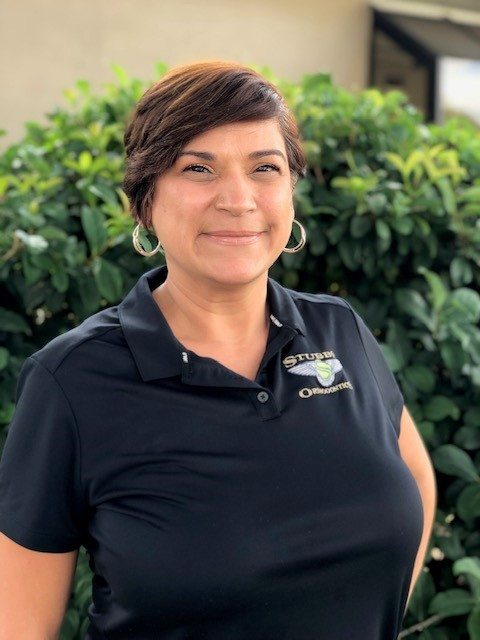 Jessica – Treatment Coordinator
Jessica joined our team in 2016, and has over eight years of experience in the dental field. Her professional and friendly attitude make her an amazing asset to our team, and she ensures that communication between our patients and our team is open and effective.
Jessica has been married for over 27 years. She has two sons and two amazing granddaughters with whom she loves spending time.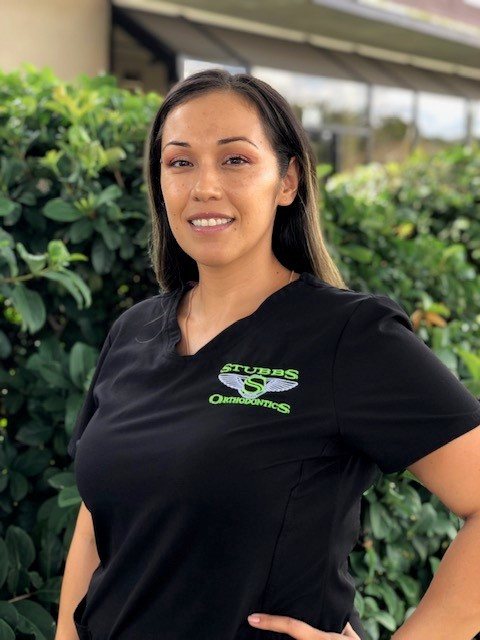 Ari – Orthodontic Assistant
Ari started her orthodontic career in 2004. In 2014, the military brought her family to the Tampa Bay area, and she joined Stubbs Orthodontics in 2017. What Ari loves most about being in the orthodontic field is experiencing all the new advancements in technology that help us create beautiful smiles. She enjoys being part of a team where we provide excellent care and create a fun atmosphere for our patients.
Ari is married and has three children, as well as a dog named Candy. Outside of the office she enjoys to travel – as a family they have visited 23 states!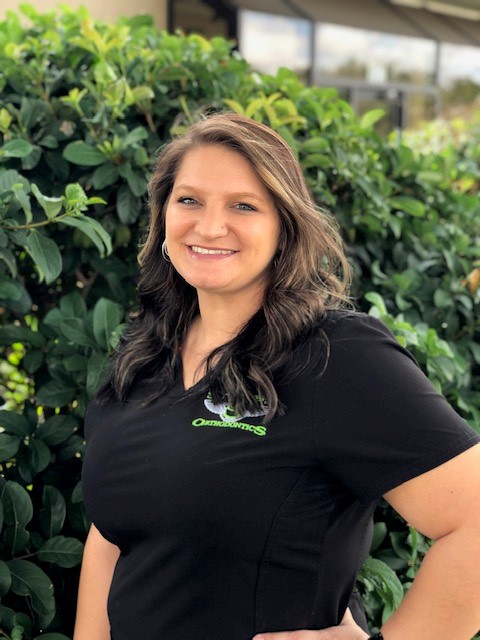 Brittany – Orthodontic Assistant
Brittany joined Stubbs Orthodontics in 2014, and has over 11 years of experience in the dental and orthodontic fields. She loves watching the process of straightening teeth and watching the confidence of our patients grow.
Brittany is married and has two dogs. In her spare time she loves to go fishing, do crafty things, and travel.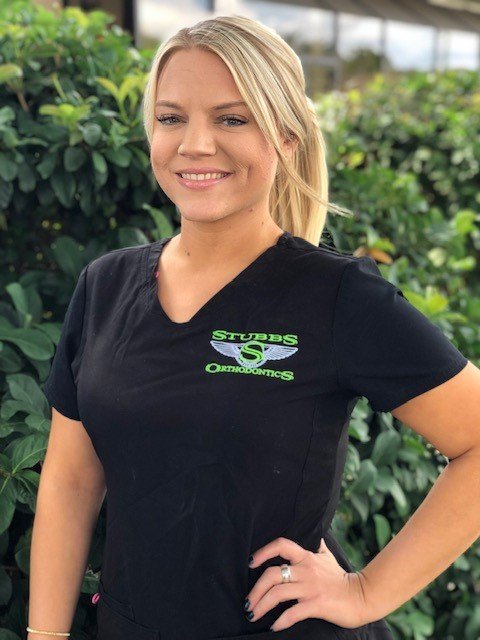 Katie – Orthodontic Assistant
Katie became a certified orthodontic assistant in 2011, and joined Stubbs Orthodontics in 2014. She loves seeing the transformation of our patients – not only with their smiles but also the impact their treatment has on their confidence. Katie loves being able to help make people smile for a living, and enjoys the friendships that she has built with our patients over the years.
When not at work, Katie can be found on the water fishing, traveling, shopping and spending time with her family and friends.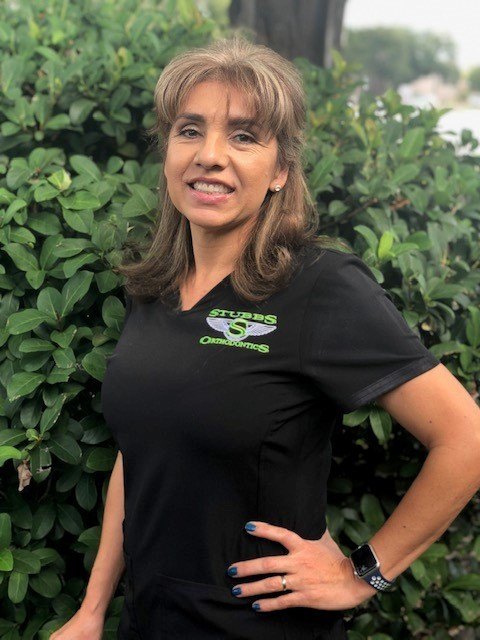 Maria – Orthodontic Assistant
Maria began her career as a pediatric assistant before becoming an orthodontic assistant. She has been in the dental field since 1995, and joined our team in 2017. Maria loves to experience our patients journey with braces and Invisalign® treatment and their happiness once their treatment is completed. She loves talking with and getting to know our patients during their time with us.
Maria has been married for almost 31 years, and has two grown sons. Outside of the office she likes to exercise, run 5Ks and go to the beach.